Your skin is your largest organ, and like all living things, it will naturally age over time. Choosing natural skincare products can help slow down the aging process and keep your skin healthier throughout life. This is why Green Pearl Ceylon has developed our range of all-natural wellness products for both spa and home use. We believe your largest organ deserves nothing but high quality ingredients - free of harmful substances.
Many companies advertise themselves as 'natural' or 'organic'. In some cases this may be true, or partially true, or not true at all. The key to uncovering the truth is in the ingredients. Many commercially mass produced soaps are made with synthetic detergents, chemicals or other artificial ingredients. They are effective at removing dirt and grease, but your skin is also left infused with the same chemical compounds used in dishwashing detergent, bathroom cleaning products, and grease removers. 
There is a world of difference between synthetic soaps and a cleanser made exclusively from ingredients found in nature. We specialize in true natural soaps that hydrate and care for your skin, with an essential and natural oils base. These oils complement your skin's natural oils, leaving you with a soft and revitalized complexion without clogging your pores or drying out your skin like so many synthetic products do. Green Pearl Ceylon advocates for your skin's health and wellbeing – we are stubbornly natural, and we think you should be too!
Aloe Vera Extract is extracted from the Aloe Vera cactus plant belonging to the Liliaceae family. Dry climates such as found in Africa, India and Sri Lanka are best suited to grow this plant. It has been used medicinally for centuries in these countries. Its powerful healing activity at the epithelial level of the skin, a layer of cells that cover the body, provides protection from sunburn. It is an excellent moisturizer and reduces skin inflammation being an anti-inflammatory.
Argan Oil is extracted from the kernels of the Argan tree native to Morocco. It is truly a multipurpose oil with properties that nourish both hair and skin. An excellent addition for skin care products due to its moisturizing, skin repairing and anti-aging benefits. A natural hair serum, extremely beneficial in promoting hair growth and helps to fight dandruff and dry scalp. Due to its rich natural composition Argan oil is known as liquid gold and has been used by the Berber tribe for centuries for bath, hair and body. 
Amla Powder. Amla, or the Indian Gooseberry, is known for multiple benefits including hair growth and scalp. This edible fruit of the Myrobalan tree, native to India and Burma, is known to have an abundance of tannis and vitamin C. It helps strengthen the hair shafts, preventing issues such as breakage and split ends. It is used in our shampoo bar.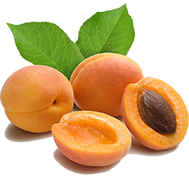 Apricot kernel (Prunus armeniaca) is pressed from the oil rich kernels of Apricots. It is a non greasy light oil, easily absorbed into the skin because it resembles the natural sebum produced by the human body. Apricot kernel oil is widely used in our products as it contains nutrients which provide excellent care for the skin. A wonderful oil which has moisturizing properties to maintain a healthy radiant skin. A good substitute for those with Almond allergy.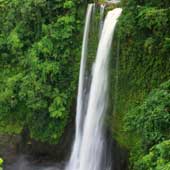 Aqua (distilled water) has all of its impurities removed through distillation so it is very pure water.
Aritha Powder also known as Soapnut Powder, comes from the fruit of the Soapnut tree. It has been used for hair treatment. Washing with Aritha provides shining and silky hair. It is an important component of our shampoo bar.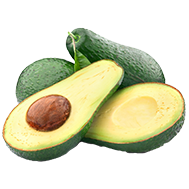 Avocado (Persea Americana) oil (Persea Americana) is rich in vitamins specially A and D which are very vital for the human body. Ideal for massaging as it softens, moisturizes and penetrates deeply into the skin. It increases the level of collagen in the skin which helps fight the formation of wrinkles and provides structure and elasticity. Perfect for use on dry skin and gives relief from extreme dryness and itching caused by skin diseases like eczema and psoriasis.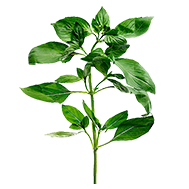 Basil (Ocimum basilicum) oil has a light, fresh, sweet and spicy scent. Skin care benefits include insect bites and insect repellant. It stimulates hair growth.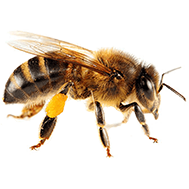 Beeswax (Cera Alba) locks in moisture, fosters cells and protects skin from damaging environmental factors.  It has anti-inflammatory, antibacterial, anti-allergenic and germicidal antioxidant properties. Beeswax contains some vitamin A, which is necessary for normal cell development.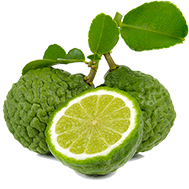 Bergamot (citrus bergamia) oil has a refreshing, citrus spicy sweet aroma which makes it an effective addition in soaps to fight body odor. The components of bergamot oil are anti-depressant and stimulant in nature. It is a very good relaxant and also it soothes nerves and reduces nervous tension, anxiety, stress etc. It has many skin care benefits which include acne, oily complexion, varicose veins, insect repellant to name a few.
Black Pepper Oil is derived from the peppercorns by steam distillation. Black pepper is native to Africa and Asia and the oil is distilled mainly in India, Malaysia and Sri Lanka. The hot spicy scent of black pepper essential oil is warming to cold bodies and causes blood to circulate better near the skin. It is an excellent addition to massage oils as it provides relief from stiffness and pain. It helps improve poor muscle tone by increasing blood flow to out of shape muscles.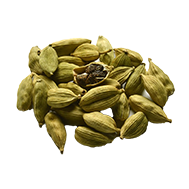 Cardomon (Elettaria cardomomum) oil has many uses in perfumery due to its oriental type aroma. Its warm, sweet –spicy fragrance is a valuable addition in soap making.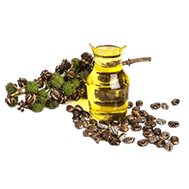 Castor Oil (ricinus communis) is a natural humectant and hence attracts and retains moisture to the skin .This moisturizing quality makes castor oil well suited for skin care products. In soap making castor oil produces good lather and when combined with other vegetable oils it makes an emollient hard bar of soap.
Cedarwood oil is an excellent oil with many therapeutic properties. Its soft wooden aroma helps relax and calm the mind and body. It helps to regulate sebum production, controls dryness that often leads to cracking and peeling of skin. The skin tonic benefits from cedarwood soothe irritation, inflammation, redness, itchiness thus helping to maintain a bright and clear skin.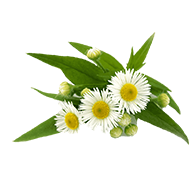 Chamomile German (Matricaria recutita) essential oil is an excellent ingredient for skin care products because it has anti-infectious and anti inflammatory skin healing properties. It is used in moisturizers and serums to relieve rashes and skin conditions. It has anti allergic properties which make chamomile good for dry, red, hot and sensitive skin. It is one of the gentlest essential oils available and blends easily with other calming and hydrating ingredients like lavender.
Chlorophyll is what gives green plants their color. It boosts the oxygen levels in red blood cells, which energizes the body and lowers blood pressure.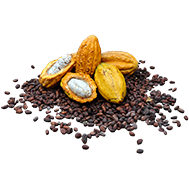 Chocolate is an antioxidant. It moisturizes, softens and rejuvenates the skin, exfoliates dead cells and regenerates new ones. It is a natural colorant in our soap line.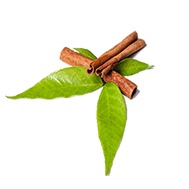 Cinnamon Leaf (Cinnamomum verum) oil has a musky aroma with strong spicy notes. Its therapeutic properties and fragrance are very beneficial and desirable in soap. It makes extremely effective massage oil because it is a natural warming agent. Cinnamon Oil helps stimulate blood circulation and by insinuation helps ease the pain of rheumatism.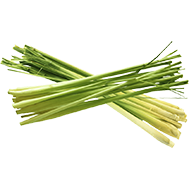 Citronella (Cymbopogon nardus) oil is native to Srilanka. It's used externally as a natural mosquito repellent.  It is a natural detoxifier that helps our body get rid of harmful toxic materials and sometimes, prevents them from being active in our body.
Cocamidopropyl betaine is an amphoteric surfactant derived from coconut oil. It does not irritate the scalp and has anti-static properties making it a conditioning agent in shampoos. It is an Eco-certified surfactant.
Cocoa Butter is made from the cacao bean, found inside the cocoa pod of the cacao tree. It contains a very high percentage of anti-oxidants which are essential to fight off free radicals that cause skin ageing and dark spots. Cocoa butter is high in fatty acids and hydrates the skin deeply making it a wonderful addition to body moisturizers.
Coconut Charcoal (Activated) is made by burning coconut shell at a very high heat then activating the charcoal in a furnace at high temperatures. The tiny pores created by the process can bind toxins and draw them out both internally and externally. It is for this reason it is used in our face care range.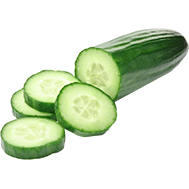 Cucumber (Cucumis Sativus)  oil is dry, soft and smooth with cooling and moisturizing properties. It spreads easily and is absorbed relatively quickly by the skin. The vitamin B1 and C content in cucumber oil helps detoxify the skin's pores and eliminate some related conditions, such as acne or boils.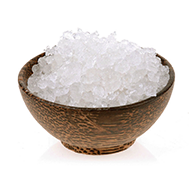 Dead Sea salt refers to salt extracted from the Dead Sea. This sea has no outlet so the concentration of salts and minerals is very high. The water contains 21 minerals some of which are not found in any other body of water on earth. Dead Sea salt contains more minerals than ordinary sea salts, minerals which assist in cleansing, detoxifying and restoring a healthy status quo to the body, especially the skin and muscles.
Decyl glucoside is a mild non-ionic surfactant used in cosmetic formularies including baby shampoo and in products for individuals with sensitive skin. It is plant derived, bio-degradable and gentle for all hair types, has good foaming power, mild but effective cleansing ability and produces stable foam. It is an eco-certified surfactant.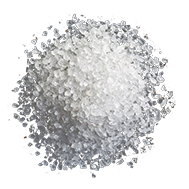 Epsom Salt (Magnesium sulfate) is a pure mineral compound in crystal form that gently exfoliates and softens skin and reduces sore muscles. Since magnesium and sulfate are readily absorbed by the body externally, a soak in a bath with Epsom salt besides being enjoyable is also good for you.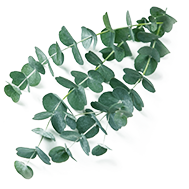 Eucalyptus (Eucalyptus globulus ) Oil has a fresh, natural and woody fragrance. It is an excellent component in soap due to its many skin care benefits which include cuts, burns, sores, insect bites, and insect repellant and skin infections .As a natural analgesic, it relieves body and joint pain.
Fuller's earth clay (Magnesium Aluminum Silicate) is naturally occurring sedimentary clay. It has the incredible ability to remove oils and impurities from the skin and produce a lightening effect on the outer epidermal layer. It is highly recommended to those with acne problems, blemishes, spotting and people prone to oily skin.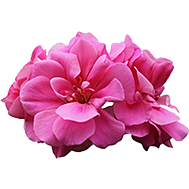 Geranium (Rose) (Pelargonium graveolens) oil has a tender sweet floral aroma which is very calming for the body and soul. It is known for its healing effects on the skin. It caresses and relaxes the skin, softens and helps prevent dryness. Effective for all skin types especially oily complexion.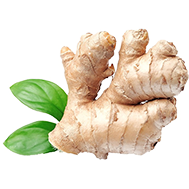 Ginger (Zingiber officinale) oil has antibacterial, antioxidant and antiseptic properties. Its spicy woody aroma gives it an oriental note.
Glycerin has emollient-like properties that soften and soothe the skin, and assist in retaining moisture. Moreover, it draws moisture from the air to the skin thus keeping it hydrated. The best thing about glycerin is that it moisturizes skin without making it oily and helps skin cells mature properly.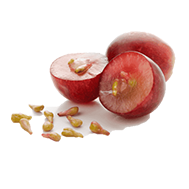 Grape seed (Vitis vinifera) oil is light in texture, non greasy, almost odorless and easily absorbed by the skin which makes it a perfect massage oil. It has good moisturizing and nourishing properties and is a good oil for acne and oily skin.
Grapefruit (Citrus paradisi) oil has a fresh, strong, tangy citrus aroma which has great uplifting and relaxing effects on the mind and body. The oil is rich in anti oxidants and vitamin C and is effective in protecting the body from harm done by ageing and degeneration of tissues. It is also reduces the problem of dandruff or other hair conditions characterized by a dry and flaking scalp. By stimulating the hair follicles, grapefruit oil can promote faster hair growth.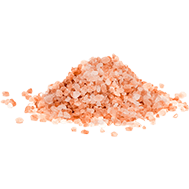 Himalayan pink salt is a pure, hand made salt that is derived from the foothills of the pristine Himalayan Mountains. It is believed to be the purest form of salt available with a rich mineral content of over 84 and other trace elements. This salt is recognized for its beautiful pink color, high mineral content and its therapeutic properties. Besides its benefits from consumption it is used externally to stimulate circulation, relax the body, lower blood pressure, sooth sore muscles and remove toxins from the body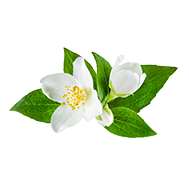 Jasmine (Jasminum sambac) oil "Queen of the Night" as it is called in India has an intensely rich, warm, floral scent. It benefits all skin types' particularly dry, greasy, irritated and sensitive skin. It is indeed a true luxurious component of our soap line.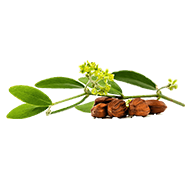 Jojoba (Simmondsia chinensis) oil is a natural emollient which absorbs easily into the skin making it a gentle, skin softening moisturizer for all skin types. Its antibacterial and anti inflammatory properties provide treatment for various skin infections. It is used to improve an assortment of skin conditions including acne, chapped skin, sunburn, eczema and psoriasis.
Kaolin Clay is sourced from deposits around the world, the most notable being China. The clay is white in color, non toxic, odorless and has a soft silky texture. An important clay for skin care products. It can draw out impurities from the skin, absorb excess oils, soften skin, reduce inflammation and improve circulation. Ideally suited for sensitive skin.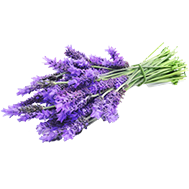 Lavender (Lavendula angustifolia) oil has a fresh, sweet, floral aroma .It is an essential oil with several benefits .One of the few oils that can be applied directly to the skin due to its powerful yet mild nature. Lavender is beneficial for all skin types especially oily, blemished skin. It is used to treat various skin disorders and aids in healing burns and sunburn. Lavender oil prevents mosquito and other insect bites hence it's used in mosquito repellent products. A very valuable component for any skin care product.
Lavender hydrosols, also known as floral water, have similar properties to essential oils but are much less concentrated. Lavender hydrosol is ideal for oily skin and is an excellent coolant for minor burns, rashes and hot sores.
Lemon Eucalyptus oil is extracted from the leaves and twigs of the lemon scented gum eucalyptus plant native to Southern Australia. It has a sweet, lemony and fresh smell with a woody hint which repels insects and protects the skin from mosquito bites. It is also effective in treating muscle spasms and joint pains.
Lemon verbena (Aloysia citrodora) oil has a cool and refreshing lemon scent which helps to relax and refresh the body and mind, while uplifting the spirits and increasing energy. It can help to reduce skin puffiness and make it softer. It has natural antiseptic, aphrodisiac, insecticide and antispasmodic properties. Acne blemishes may respond to treatment with this oil.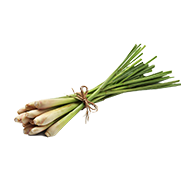 Lemongrass (Cymbopogon citrates) oil is extracted from an aromatic grass with a fresh grassy citrus smell with its origin in India, is native to Sri Lanka and Asia. It has many skin care benefits. When using this oil with creams and lotions, it can clear cellulite, tone the skin, open blocked pores and can treat acne. It acts as an insect repellant. It is an excellent choice for our soaps as it helps alleviate excessive perspiration and odor.
Lotus Oil is extracted from the flower of the Lotus plant that grows in water in the hot temperatures in India, Sri Lanka and South Asia. One of the most expensive essential oils due to the cost of extraction but an oil with several uses both spiritually and in personal care. The constituents of the lotus flower impart antioxidants which improve skin condition. The presence of various vitamins and minerals helps rejuvenate and revive dull and lifeless skin deep from within making it more vibrant.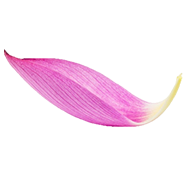 Lotus petal powder has skin conditioning, anti inflammatory and antioxidant properties. It is used to purify the skin. In aromatherapy it produces a peaceful disposition.
Menthol is contained in peppermint oil. Besides having a cooling and refreshing effect it nourishes dull skin and boosts the texture of oily skin. 
Neem Oil is extracted from the evergreen Neem tree found in the sunlit, day regions of Southeast Asia as well as other tropical and sub tropical regions. The uses of Neem carrier oil are abundant, ranging from medicinal to cosmetic. The two compounds, namely gedunin and nimbin, present in Neem oil destroy the fungi that cause skin infections, hence it is an important component in our soaps for bath, body and hair. 
Neem Powder has been used to treat a number of skin, health and hair concerns. It has antibacterial and antifungal properties. It helps to keep hair and scalp healthy. It is an excellent remedy to treat various skin and hair problems. It is an important component of our shampoo bar.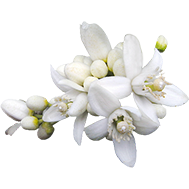 Neroli (Orange flower) (Citrus aurantium) oil has a fresh, delicate yet rich, warm sweet floral fragrance, very true to nature. Excellent oil for general skin care especially sensitive skin. It is considered very effective in reducing scars, stretch marks, wrinkles and toning the complexion. It is known for its calming effect so makes a good addition to a bath.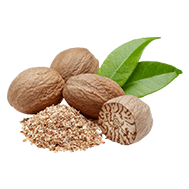 Nutmeg (Myristica fragrans) oil is cultivated in Sri Lanka. It has a sweet, warm and spicy odor. It is an exotic component of our soap line.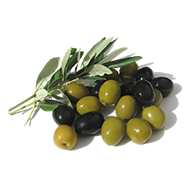 Olive (Olea europaea) oil is one of the most desirable ingredients in our soap line. It is a very good moisturizer, not because it has its own healing properties, but because it attracts external moisture, holds the moisture close to the skin, and forms a breathable film to prevent loss of internal moisture. In addition to being a natural moisturizer Olive oil provides strong antioxidants that help repair and renew skin that has been damaged by environmental hazards. In soap making it provides a stable lather and conditions the skin to keep it soft and supple.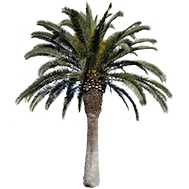 Palm (Elaeis guineensis) oil is an important component in soap making when combined with other vegetable oils. It produces a hard bar of soap, and, since it is less soluble in water its firmness holds up throughout use. It cleans well, is mild and provides deep moisturizing properties making the skin soft and supple. Our palm oil is locally produced in Sri Lanka and does not pose a threat to deforestation which is a growing concern today.
Palmarosa (Cymbopogon nardus) oil has a sweet floral, with a hint of rose aroma. It calms the mind and moisturizes the skin, while balancing the hydration levels and stimulating cell regeneration. It balances production of sebum, to keep the skin supple and elastic.
Patchouli (Pogostemon cablin) oil is derived from a type of mint which is native to tropical Asia. Its essential oil is rich, earthy, musky and exotic. It is one of the few essential oils with the distinction of improving with age. It cools and calms cracked and chapped skin and helps eliminate toxins, is excellent for acne and wrinkles. On the skin, this oil is one of the most active and is a superb tissue regenerator, which helps to stimulate the growth of new skin cells. An effective natural insecticide, its distinct aroma works to drive away mosquitoes. It also treats dandruff.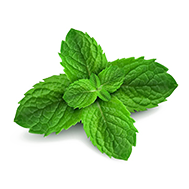 Peppermint (Mentha Piperita) oil is an aromatic herb that has a very minty aroma which is cooling and refreshing. It promotes healthy and clear skin. The menthol in peppermint oil cools tired skin, brightens dull skin and helps to control excess oil production.
Petit grain (Citrus aurantium) oil has a fresh floral, citrus scent. Excellent for skin care as it is helps to control acne, excessive perspiration, and greasy skin.
Rhassoul Clay (Hectorite) is a natural brown cosmetic clay mined deep beneath the Atlas Mountains in Eastern Morocco.  Its extraordinary power of absorption makes it more effective than other clays for cleansing, detoxification and general skin treatment. Some of its many properties include removal of dead skin cells, improving skin clarity, firmness and texture.
Rosemary (Rosmarinus officinalis) oil has a strong, refreshing herbal smell. It is one of the earliest plants to be used for food, medicine and magic. Rosemary is a traditional herb for skin care due to its antioxidant, soothing and cleansing properties. The plant was also thought to bring good luck and protection against magic and witchcraft. It is quite an amazing ingredient for our soap line. Has the ability to stimulate hair follicles and may also help to reduce dandruff.
Rose Essential Oil is sourced from the aromatic flowers of the Rosa damascene plant. Pure base oil has been used for centuries for its beautifying properties. The unique combination of antioxidants and the natural qualities of Rose Oil make it a very desirable addition for face care products. Regular use will improve the quality of the skin by making it smoother, glowing and radiant.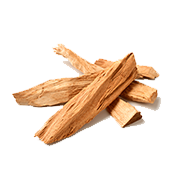 Sandalwood (Santalum album) oil has a deep soft woody scent which is calming and soothing. This is the most useful oil for a beautiful skin. Sandalwood restores the skins natural healthy tones and is the classic choice for skin irritations, itching and sensitivity. Sandalwood contains powerful antioxidants and is also an anti-inflammatory agent that helps to improve blood circulation to your face, remove toxins and fight the formation of wrinkle-causing free radicals. Its calming effect on nerves proves very effective in relieving irritability, stress, anxiety, etc. 
Sandalwood Powder provides excellent skin care benefits. It contains powerful antioxidants and is also an anti-inflammatory agent that helps to improve blood circulation to your face, remove toxins and fight the formation of wrinkle-causing free radicals. It is suitable for all skin types. Its many benefits include a smooth glowing clear complexion, provide relief from sunburn. Its antiseptic properties help to fight with irritations associated with dry skin condition and keep it hydrated. While the astringent qualities of sandalwood reduce pores of the oily skin and keep it taut.
Shea Butter a moisture rich butter obtained from the nuts of the Mangifolia tree native to Central Africa. A superb emollient, high in fatty acids and other nutrients, it is an ideal ingredient for skin moisturizer, sun care products and hair conditioners. An important component for soaps to nourish and treat day skin. 
Shikakai. One of the most commonly used natural ingredients, this plant has been used as a hair cleanser in India for centuries. Shikakai contains vitamin C and D, along with other properties that make it ideal for hair care. The anti-fungal properties of Shikakai nourish your scalp and prevent itching and dryness. It is used in our shampoo bar. 
Sodium Cocoyl Glutamate is an Eco – Certified anionic surfactant which is exceptionally mild for hair/scalp. It conditions the hair and prevents it from getting damaged and falling.
Sweet Almond (Prunus amygdalus dulcis) Oil has a very sweet nutty aroma. It is an all purpose base oil. The oil is easily absorbable and serves as a great emollient by lending a soft glowing beautiful touch to the skin. It is an excellent natural moisturizer that is suitable for all skin types. Because of its stable lather and conditioning properties it is vital in our soap line.
Sweet Orange (Citrus sinensis) oil has a sweet fresh fruity smell. The acid content in the sweet orange essential oil gently dissolves dirt and oil build up so it is ideal for dull and oily complexions.
Tea (Camellia sinensis) has been the most consumed beverage in the world for a long time now. Due to its health benefits the consumption of tea globally is on the increase. Tea contains anti oxidants which help fight damage caused by free radicals. Free radicals can form in your skin for a variety of reasons, including exposure to toxins and UV radiation from the sunlight, to name a few, which causes premature ageing. In Sri Lanka we are indeed fortunate to have all types of tea at our door step and it is an important ingredient in our soap line.
Tea Tree (Melaleuca alternifolia) oil has powerful antibacterial, antifungal and antiviral properties. It has many beneficial properties for skin care and it is very effective in treating acne and controlling skin irritations. It is an important oil for aromatherapy because of its many uses.
Turmeric Powder (Curcuma longa) has been very popular in cosmetic use for a long long time. It has many natural benefits most common of which is the healthy glow it brings to the skin. It also heals and prevents dry skin, treat skin conditions such as eczema, black heads, dark spots, hypo pigmentation and acne. It retards the aging process and helps diminish wrinkles, keep skin supple and improve its elasticity.
Vetiver (Chrysopogon ziznioides) oil is obtained from an aromatic grass native to India and Sri Lanka. It has a deep smoky, earthy woody odor with a sweet persistent undertone. It has a calming effect on the skin especially oily complexion. The oil imparts a good fragrance in soaps. It has anti-septic, anti-spasmodic, sedative and relaxant properties.  Vetiver oil is used as an anti-inflammatory and can soothe muscle and joint pain along with rheumatism and arthritis. It also has anti-aging benefits and can prevent wrinkles and stretch marks. It is an ideal base note when blended in any aromatic blend. A fascinating oil with many properties for skin care and emotionally calming abilities. Being a hardy plant with strong roots it has many positive environmental impacts to help reduce soil loss, stabilize steep banks & secure topsoil.
Virgin Coconut (Cocos nucifera) oil from Sri Lanka is the naturally processed, chemical and additive free product from fresh coconut meat which has not undergone any chemical processing after extraction. It is the purest form of coconut oil, water white in color and contains natural vitamin E. It is the most important ingredient in soap making for fluffy lather and bar hardness plus its excellent cleansing and moisturizing properties. It is indeed a true gift to soap making. Coconut oil also has anti-fungal properties, so it makes a great scrub too! The vitamin E present in coconut oil has anti-aging and anti-wrinkle properties. In addition the protein content in coconut oil helps to rejuvenate skin by healing damaged skin cell or repairing the skin tissues.
Vitamin E is one of the best antioxidants. It prevents the skin from environmental pollution and helps with tissue repair, thereby keeping the skin in good condition. It is an excellent moisturizer, is effective in reducing sun induced wrinkling and helps to prevent water loss by the skin, thereby increasing the natural moisture content of the skin. Vitamin E also enhances and helps with the penetration of other compounds into the skin and is itself well absorbed by human skin.
Walnut shell (Juglans Regia) powder is an excellent exfoliater which polishes away dead, dry, flaky skin and stimulate production of fresh, healthy layers of skin. It gently eliminates dullness and smoothes the skin. Recommended for all skin types including sensitive.
Ylang Ylang (Cananga odorata) oil has a fresh, floral, intensely sweet, slightly fruity, fragrant yet delicate aroma. It is one of the best essential oils in aromatherapy to relax the mind and body. It is beneficial for general skin care and ideal for irritated and oily skin. It stimulates circulation and helps balance the moisture level in the skin.